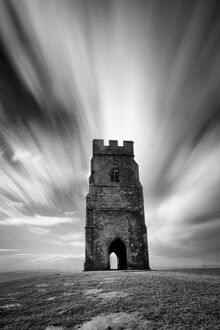 "
'Tis said that when the great Penmerlin Aquila pulled Avalon and Camelot out of the human realm to protect the race of man from the fey queen's army, part of Morgen's court ran to the abbey, thinking they'd be safe from her powers. As they did so, it pulled the Merlin's magick here and damned the unfortunate occupants to dwell in the shadows for all time.
"

– Cadegan, Son of No One, p. 93
Terre Derrière le Voile, or land behind the veil, is a fey realm at the site of Glastonbury Tor. It is home to the fey kings Gwyn ap Nudd and Gwythyr ap Greidawl, as well as their disputed queen Creiddylad. It is also where Cadegan and Illarion were trapped for centuries until the events of Son of No One. It is a colorless land populated by fell demons.
Ad blocker interference detected!
Wikia is a free-to-use site that makes money from advertising. We have a modified experience for viewers using ad blockers

Wikia is not accessible if you've made further modifications. Remove the custom ad blocker rule(s) and the page will load as expected.